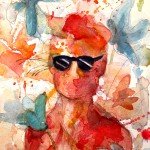 Some updates have been passed to me about the upcoming Philip K. Dick Conference 2016 at California State University, Fullerton, April 29-30, 2016 from David Sandner, the organizer of the conference.
Tessa Dick and Mary Wilson will be participating.

K. W. Jeter will be out of the country and unable to attend.

The tentative schedule of events will be from 9 am until 5 pm on Friday, April 29, and Saturday, April 30.

There will be a reception and opening for the art show on Friday evening (approx 5-7 pm).
On Saturday evening there will be a very informal wrap-up party at an off-campus site (The Hibbleton Gallery in downtown Fullerton).

Not directly related to this PKD Conference, University of California, Irvine will have a PKD Symposium on Thursday evening.

There may be a tour of The Eaton Collection at University of California Riverside on Sunday. (Riverside is approximately 36 miles from Fullerton.)

For those not commuting, you can make a reservation at the Marriott Hotel on the California State University – Fullerton campus. The conference rate is available if you mention you are with the Acacia Conference. Rates are good Thursday through Saturday. Hotel reservations can be cancelled without penalty up until 24 hours before the starting date of the reservation. In addition, there is a discount rate for AAA members and for those who are 62 or older.
More information is included on the Philip K. Dick Conference 2016 website and blog.